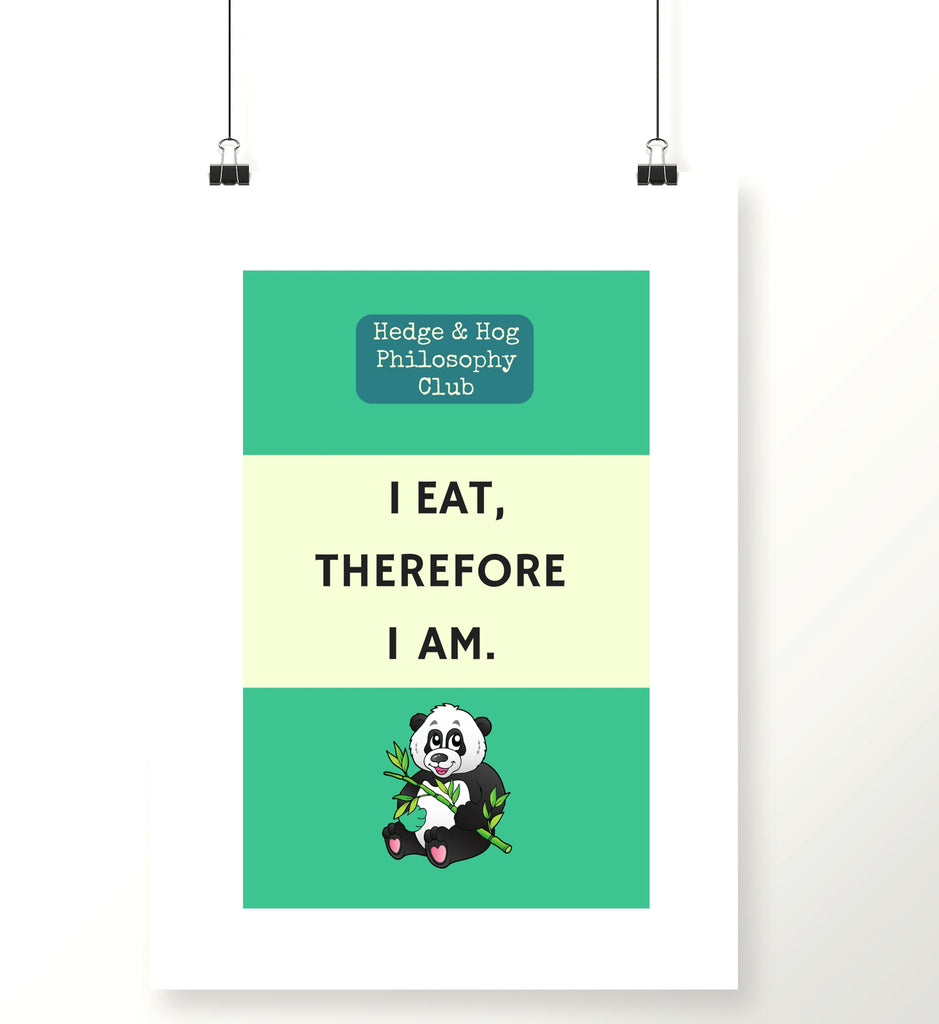 Hedge and Hog Prints
'I eat, therefore I am' kitchen print
Perfect gift for someone who loves food just a little too much (nothing wrong with it, in my book!), a cooking fanatic, a keen budding chef, one who watches and records Masterchef avidly
Are you a small creative business? Then, why not treat yourself? It will be a lovely feature in your kitchen or studio, and will make you smile when it's one of those days where things seem tough.
From our brand new 'Hedge & Hog Philosophy Club' collection, this is a unique illustration, original and limited edition, inspired by 'Cogito Ergo Sum'- I think, therefore I am. 
Printed on eco-friendly cotton rag soft white 300 gsm Somerset Art Paper in steadfast permanent inks, this print is appx A4 size 21 x 29 cm with margins for framing.
It will be sent carefully packed flat so that it arrives in perfect condition.
Each print is limited edition. It is signed and numbered on the front, and comes with a certificate of authenticity. 
© Pragya Agarwal 2017
---
Share this Product
---
More from this collection